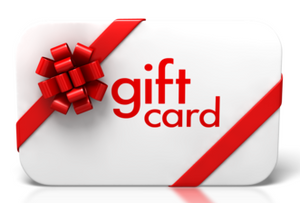 Sometimes it is not easy to find the perfect gift. 
1. Gift Cards Guarantee Your Gift Will Be Something They Love
Gift cards guarantee that people will love what you give them. They have the freedom to pick out whatever they want, and you are relieved of the stress of finding something perfect for someone. Gift cards are also ideal if you are buying for someone you don't know that well. Gift cards help guarantee that there's something for everyone, even the picky people in your life.
2. R.Y.M. Gift Cards Save Money and Time
If you are purchasing gifts for a lot of people you can budget a dollar amount for each card. The R.Y.M. Gift Card also prevents arguments over which person got the better gift, because everyone gets the same amount of money. A R.Y.M. Gift Card saves you the time shopping for each person on your list. Plus, even if you get a gift receipt, returning gifts can be a headache, especially right after the holidays when customer service lines are backed up to the entrance of the store.
4. They Make Giving and Receiving More Fun
You get to relax knowing you will be buying them exactly what they need and want. They get the benefit of picking an item they need and will use and enjoy.

5. Gift Cards Can Be Practical
 Save yourself the trouble and just go for the R.Y.M. gift card. It will make everyone happy, including your wallet.