Grills, Smokers & Accessories
Custom Ingredient Blending

The highest quality ingredients provide the best flavors
Culinary Prepared Mixes

campsite, commercial kitchen, or home based chefs will enjoy the quality mixes we create
Grills, Smokers & Accessories
Custom Ingredient Blending
The highest quality ingredients provide the best flavors
Culinary Prepared Mixes
campsite, commercial kitchen, or home based chefs will enjoy the quality mixes we create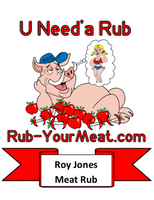 Custom Gift for your Grill Master
Let us create a custom blend with your Grill Masters name or A Company Name up to 14 characters featured such as "Your Name" Meat Rub" or "Your Name Auto". The Grill Master will love this one of a kind gift that cant be purchased in stores.  The gift includes 3 pounds of a custom rub with two shakers labeled with the custom name.    $49.95 (includes shipping in the U.S.)
Grills, Smokers, and Accessories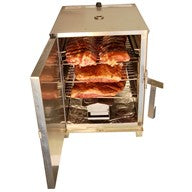 Smoke em' if you got them
Residential to Professional smoking equipment. We carry electric smokers, charcoal smokers, water smokers, pellet smokers, built in smokers for outdoor kitchens, hardwood charcoal smokers, free standing or on castors and post mounted. Novice or professional we are your source.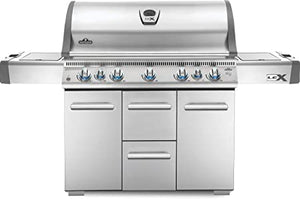 Grills are not created equal
We carry the best propane, natural gas, gas and wood combination grills, camp grills, charcoal grills and flat top grills in the industry. High and low BTU's and the accessories that create the perfect grill for the perfect back yard, camp site or professional food service operator.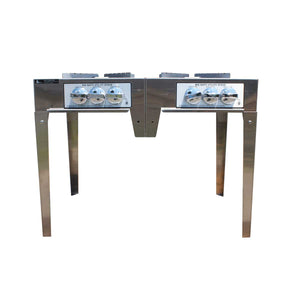 Utility Stoves for Tailgating or Camping
Boil water in 9 minutes or lightly heat coffee on these utility stoves that connect to your fuel source and will last a lifetime
I ordered the Pancake Mix and couldn't be happier with the flavor and how they were extra fluffy. Thank you for the fast shipping

Karla L.
We made the proprietary company rub used in our catering and food truck business for years. Due to being extra busy I ordered a 100 pound batch using my recipe. I was amazed at the difference in quality compared to my store bought spices. We are definitely happy customers here in Alaska.  Thank You.   

Brian
Fast Shipping and Great Service !!!!!

Burke P.